Oliver Design finalize in record time ugprading accommodation works on board cap de finisterre ferry at astander shipyard
One more year Brittany Ferries bet for continuous improvement on their boats and again relies on the good work of Oliver Design to carry out the accommodation work, in this case at Cap Finistere.
the work  had weeks of preparation  prior to arrival of the vessel. as usaul very tight deadline and a large scope, so that the client can count on the best response to all the challenges that the project entails.
Upgrading of pool bar area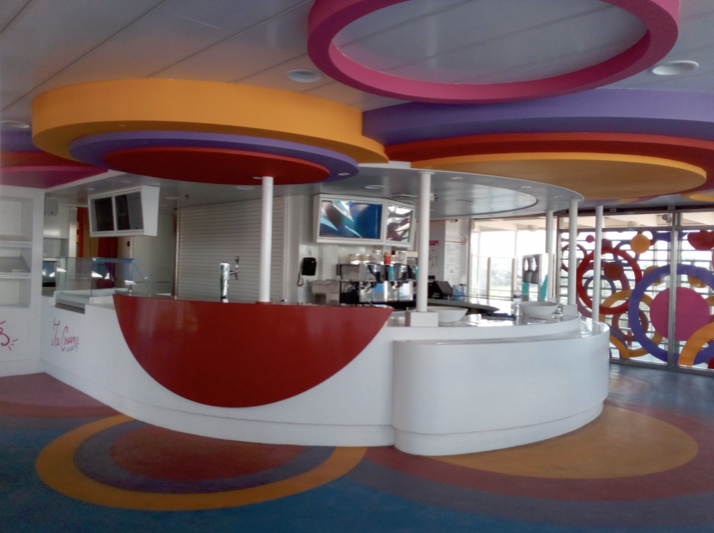 The covered Bar Salad 10 has been repainted, giving a new life to the characteristic colors of the area.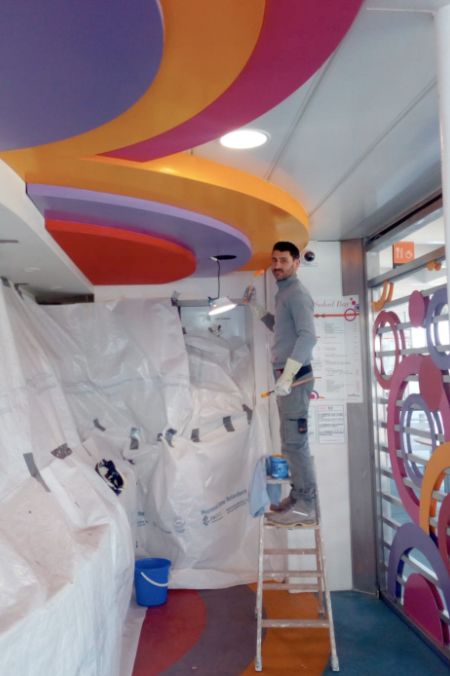 Julen, our expert painter
In the pool all the vinyls have been renewed, installing new stainless steel railings and creating a storage area for chairs. In the Belle View Bar deck 9 the interior and exterior laminate of the bar has been changed, giving it a fresher and more modern air. Important improvements have been made in the system of closures and hinges, so that the crew has easier maneuverability without losing aesthetics for the customer.
Passenger Cabins Renovation:
In order to achieve a better passenger service countertops in the toilets where changes, introducing Corian material, as previously done  in the Pont Aven and Mont St. Michel , flagships of the company.
Toilet floors have been renew with resin  for anti-slip function and improve visual aesthetics.
The finished cabin doors have been improved, as well as the vinyl in the corridors in the pet areas.
Public Spaces upgradings:
At Cap Finistere, as on all Brittany Ferries ships, not only functionality, but aesthetic and technological innovation prevail.
In the Starboard restaurants, Fitnice Marine flooring has been fitted, a product that has the virtues of carpet and vinyl floor, and with a change of tone and an alternate placement port / starboard and bow / stern, leave a warmth and a good taste, which continues with the feeling that everyone gets from Cap Finistere.
The ceramic floors of corridors, carpeting and stamping of the solid beech staircase of the Planet Bar have been improved, as well as new curtains in the Le Cap Finistere Bar and a spectacular change of color in the spa.
The Cap Finistere is a great ship, which has the comforts of a good hotel, and thanks to the commitment of Brittany Ferries with the quality of human service and facilities, along with the care in all the details that Oliver Design puts in all its jobs, bring the comfort and well-being of a ferry over what is required of a day trip.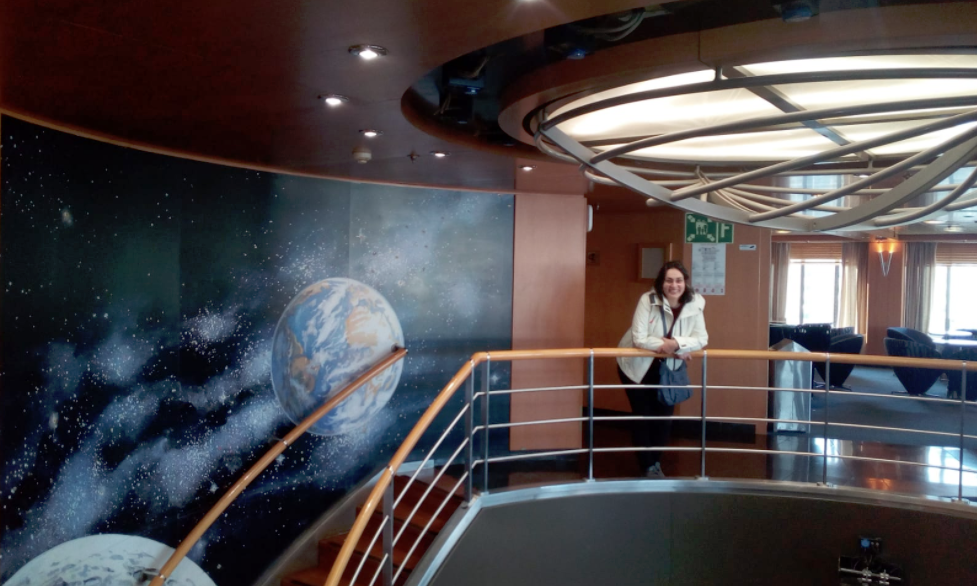 Susana, Oliver Design quality inspector visiting the ship